Massaging specific points on your body to help you fall asleep
A good sleep is essential for a good physical and psychological balance. But for some, falling asleep is complicated and sometimes even becomes a source of anxiety. Acupressure is a natural solution, derived from traditional Chinese medicine, which is similar to acupuncture but where the needles are replaced by finger pressure. This method makes it possible to massage precise points in order to stimulate the meridians in connection with the main organs and treat various ailments.
To improve anxiety, stress and fight against insomnia, here is a list of acupressure points to know.
At wrist level
This involves massaging a point in the inner part of the wrist on the bend of the wrist. To find it easily, follow the line of the little finger and stop in the touch-sensitive hollow between two small bones. This point is called the "Gateway to Serenity" or the "7th meridian of the heart".
To fight against insomnia, it is advisable to massage this point on the left wrist every evening with the thumb of the right hand in a clockwise direction for about 3 minutes.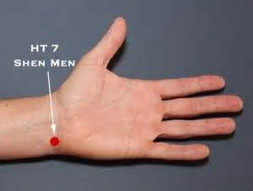 On the legs
A very important point called "San Yin Jiao" or "Point Rate", which is located at the intersection of the meridians of the liver, spleen and kidneys. It is located on the inner side of the leg. To find it, place four fingers of the hand flat on the inside of the malleolus. The point is under the last finger from the bottom.
Massaging this spot every night before going to sleep has amazing benefits, especially on stress, insomnia and chronic fatigue.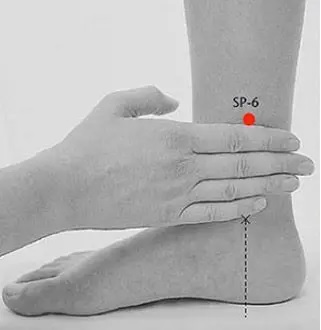 On the back of the skull
The spot called "Peaceful Sleep" or "Heavenly Pillar" is located behind the earlobe. To find it, place your finger on the small bone behind your ear and let it slide to a hollow about an inch from the base of your skull. This point helps to calm the mind, it facilitates sleep by reducing stress, physical and mental exhaustion.